What Does a Sample Fishing Float Trip Itinerary Look Like?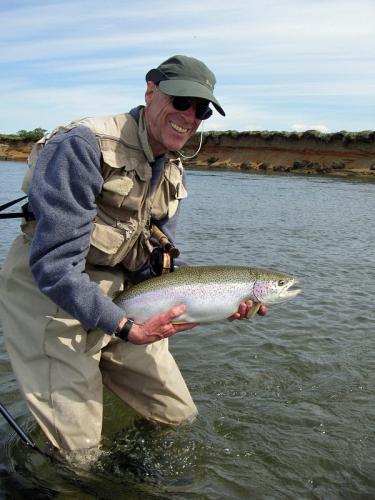 Saturday:
Leave home for airport, flight to Anchorage, overnight in hotel. See Getting Here Page
Sunday: Leave ANC for Iliamna on Lake Clark Air at 10:00 am

Pick up in Iliamna around 11:00 am

Fly out to river and be fishing by 1:00 pm

Set up gear/ relax/ fish for big bows and salmon
Monday-Saturday: float/fish/camp/catch lots of big fish
Sunday: break camp/row to takeout by 9:00 am ( some rivers you will camp at takeout)

Depart river for Iliamna at 10:00 am

Depart Iliamna for Anchorage at 12:00 pm
Depart for Anchorage after 3:30 pm.